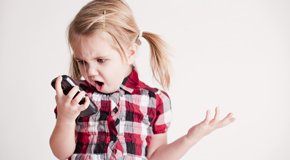 According to a study released this past July by the Pew Internet and American Life Project, 35 percent of American adults own a smartphone.  And ¼ of all smartphone users use their phone for most of their online browsing.
What does this mean for us marketers?  It means we must reach people where other media outlets cannot.  We are still one huge mass of consumers, but the difference in today's consumer versus the consumer of a year, five years, even 10 years ago is that we are different.  Technology has helped to differentiate us, and mobile marketing—what I want to talk about today—allows those of us in the world of marketing to tailor specific messages for specific segments of people.
In light of all the changes brought about by technology is how we market to our consumers.  You may be asking yourself what the difference is between mobile marketing and social media marketing.  The quick and easy answer is relationships.  Social media enables conversations and relationships, while mobile marketing involves targeting your audience with their wireless technology capabilities.  While impressions are still tantamount in what we do, we are now in a day where engagement with our consumers almost means more.  We need to be "human" with our consumers—forget the business jargon, the suit and tie and be real.  They want to voice their opinions, see how we operate, see what's really going on in our business and feel like they are a part of what makes us successful.
What that means is that we must—if you haven't already—have a good mix of various ways to reach your audience.  Print ads, radio commercials and billboards still have a place in what we do; your marketing strategies should also include a good dose of Internet and mobile marketing.  This is what strategic convergence is all about.  Have room for web, mobile and Internet marketing with your social media and traditional marketing tactics.
The first step in this new madness is to look at your overall marketing objectives to see where you can apply mobile marketing. Five suggestions for ways to implement mobile marketing include:
Apps.  These computer programs are applications that run on a small computing device (a smartphone).  The biggest advantage is that they allow a rich experience to users.  They are particularly beneficial for social networking, augmented reality and gaming.  Because users have to download these from an app store, you are increasing traffic to your website (by embedding content from your website to load directly into the app, you are providing a gateway to a specific page on your website you want people to see), as well as overall awareness of your company (because your logo and company name will be all over the app store and app review sites).  However, apps are limited to smartphone users only, so your distribution is narrow.  Apps are great but should not be the sole tactic within your overall mobile marketing plan.
Videos.  48 percent of smartphone users watch videos on them.  We've all heard of YouTube…but are you using it?  Mashable.com reports that the online video-viewing giant surpassed 2 billion video views a day (and that was in May; that number has likely increased since then).  Audiences love videos, and because they have a mini computer at their disposal via their smartphone, watching something you've posted can be an instantaneous, spur-of-the-moment decision.  Don't be left behind by not posting videos to YouTube or to your own site for that matter.  The key is to keep them between 30 and 60 seconds and post, post, post!  The lifespan of an online video is four days.  To stay on the top of everyone's minds (and with updated content), regularly create videos and upload them.
Mobile site.  Do you have a mobile version of your website?  If not, you should.  The statistics mentioned above should convince you of the number of folks who are using their phones to look at websites.  .com sites are too robust, too slow and contain way more information that smartphone users don't have time for.  Mobile users want you to get to the point and have a site that loads quickly and easily.  Tip of the day:  Have your programmers redirect your .com site for mobile users.  They tell me (a non-programmer) that this is fairly easy to do, and from my experience, it is relatively inexpensive.
SMS.  Short message service is short text messaging. This allows you to do direct messaging to your direct customers.  Set up a text messaging option for your audience and schedule regular texts to blast out news, events, specials, announcements, etc.  The beauty of text messaging is that the database consists of your customers who have opted in to receive information from you, which means they already love you in the first place (and when they stop loving you, they will opt out).  Text messages also have a 90 percent read rate, which is insanely high for those of us in the marketing world.  The bottom line on SMS is this:  You have limited space for messaging, but you have the widest distribution to people who want to hear from you.
QR codes.  These barcode-looking things, known as "quick response" codes (or "QR codes"), allow you to take your print marketing to the mobile (and even interactive) world.  Smartphone users download a QR code reader and can scan a code they see on your brochure, print ad, coupon, etc. and are taken to a landing page on your site.  Second tip of the day:  Make sure the page you direct these people to is mobile-friendly (this may seem like a "duh" tip, but I want to make sure all bases are covered here).
The second (and final for now) step in this mobile marketing madness is to keep a few things in mind when devising/tweaking your mobile marketing efforts:
The mobile user appreciates the benefits of his/her smartphone, but he/she can also be frustrated by the experience (the small screen, no printer, the small keyboard, no mouse, etc.).  Therefore, don't treat your mobile user like a PC user.  PC users want detailed information and have time for it.  As mentioned above, be succinct on your mobile site—tell them what they really need to know from your site.
Don't ignore the limitations of mobile sites when building yours.  Content on one mobile site may not work across all of them.  Keep the flashy, pretty stuff to your .com site.
And probably the most important gem of the day:  Don't hide your mobile marketing efforts.  If you have an app, post videos online, offer a mobile site, engage in text messaging or use QR codes on your print stuff, tell your audience!  Toot your own horn and make sure those who are already fans of yours know what you have to offer so that they can become your number-one mobile marketing fan.
I hope this information is helpful, insightful and, if nothing else, provided a five-minute respite to your busy day.  Thanks for reading.  'Til next time. . .