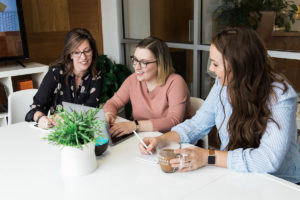 Simply put, our marketing team exists to help you sell your products and services by developing and implementing effective campaigns that get results. We geek out on learning about your business goals & strategies and providing a plan that will motivate your target audience while reviewing your performance analytics. Bottom line, we put strategies in place to improve business. It's what we do!
Allow us to elaborate through bullet points (because we know our target audience, and most of you guys just won't read a bunch of wordy paragraphs, and we don't blame you – you're busy!).
---
Marketing Skills We Offer
SEO Research & Management
Press Release Writing & Sending
Content
Web Content Writing & Management
Social Media
Research
Planning & Refreshing
Blog Copy Writing
Content Writing
Competitor Monitoring
Brand Listening
Posting
Boost Campaign Management
Monthly / Quarterly Analytics
Online Reputation Management
Review Monitoring
Review Responses [TIPS!]
Social Media comment responses
3rd Party Vendor Management
---
Project Examples & Testimonials
Baggett Heating & Cooling
"I own and operate a local company, Baggett Heating & Cooling. I have been the owner since 2006. In 2019 I decided to take the step to bring in full time professional assistance to run our marketing plan. The team at Thrive have turned a stressful area of my business to one that I look forward to handling now. I am amazed at how organized and methodical they are, I can't imagine finding a better group to work with. OH! We are also hitting our goals month over month."
– Alana Ward, Owner of Baggett Heating & Cooling
Bill's Package Store
"The professionalism in Thrive starts at the top and works it's way across the board. I will not say the bottom because each individual at Thrive is as talented as the next."
– Billy Brown, Owner of Bill's Package Store
---
Contact our marketing team to help your small business!