We couldn't leave this hot top off our Social Media Series, didn't read it? Well, start back here with #1 Effective Facebook Posts,
Finally, What's All the Fuss about Facebook Contests?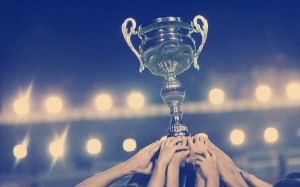 You see these all the time. Businesses are running contests left and right. "Like" us for your chance to win an iPad. Visit our Facebook page for your chance to win an all-expense paid trip to Italy. We'll choose a Facebook friend of the day to win a million dollars. Whatever the prize is, you've seen them. As with anything, sometimes they work; sometimes they don't. Just because you hold a contest on Facebook, which in and of itself is technically free, the contest itself is not free. You have to provide the prize you are giving away (or get someone to donate it). You likely have to pay someone to promote the contest on your page and through any other promotions you run. You may have paid advertising involved to push the contest. You will have to find an app to run the contest for you. The list goes on, but the point is that while contests can be beneficial, they are not free and do take time and effort. So, before you decide that holding a contest is the be-all and end-all to your communication plans, here are five pointers to keep in mind:
1)    Set goals. What is it that you want to achieve? Brand awareness? Highlighting a new product? Increasing your number of likes? Increasing user engagement? Those are all well and good, and a contest may help. But if you are a B2B, holding a Facebook contest to increase brand awareness probably isn't the best tactic.
2)    Don't run one just because everyone else is. Remember the saying your mom used to tell you, "Just because Johnny jumped off the bridge doesn't mean you have to do it, too"? The same thing applies here. Set your goals, and if your main reason for doing a contest is because your competitor is running one, you should probably think up another way to achieve that goal.
3)    Use a third party app to run the contest. This is required by Facebook, who has rules and regulations about contests (http://www.facebook.com/page_guidelines.php). Wildfire and Easy Promos are some good, straightforward apps to consider.
4)    Keep the contest simple. The more you ask people to do, the less likely they will do it. On the same hand, the more information you ask from people, the less likely they will give it to you. Determine what it is you really want them to do and what information you want from them. Do you want them to like a photo? Submit a photo? Enter their name for a drawing? And what do you want in return—name, zip code, email address, date of birth? These are all relevant questions for which you need to have answers before you set out to do a contest.
5)    Follow up. Once the contest has ended, use the data you collected to help understand your current and future customers and your business better. And let your fans know you heard them.
With this information on effective Facebook posts, what to Tweet about now, content for blogs and the skinny on Facebook contests, you should be better armed to make better use out of your social media channels. We hope this information is helpful, insightful and, if nothing else, provided a five-minute respite to your busy day.  Thanks for reading.  'Til next time. . .