Here at Thrive, we love all things graphic design, web development, marketing and social media
…almost as much as we love our pets!
Check out our four legged friends
for your daily dose of cuteness!
---
Dogs of Thrive
---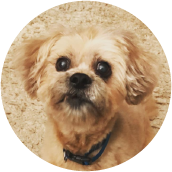 Ike, Sooner
Favorite Toy: His bed, to sleep on.
Loves…sleeping in his bed & eating Caesars Filet Mignon.
Ace, Black Lab
Favorite Toy: Any ball he can find, he will guard it with his life.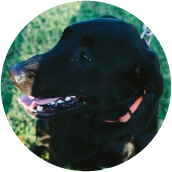 Loves…to play fetch, wrestle, and go on walks and he HATES thunderstorms!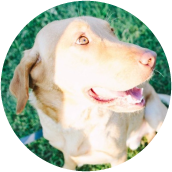 Duke, Red Fox Lab
Favorite Toy: Loves to play with any ol' flip flop…
Loves…food, watch out he will take you down on his way to his bowl!
Phoebe, Labradoodle 

Favorite Toy: Squeaky Donut & Squeaky Cow
Loves…being petted & cuddled, looking out the window, and taking walks!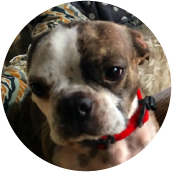 Walter, Boston Terrier Rescue
Favorite Toy: Anything Christmas Themed
Loves…ice cubes and laying in sun beams
Toby, Mixed Breed Rescue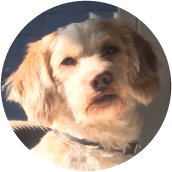 Favorite Toy: His brother Walter's Nyla Bone
Loves…looking out the front window and watching animals in the yard.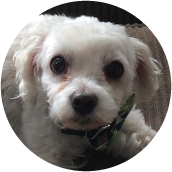 Freddy, Maltese
Favorite Toy: The cat, Suki!
Loves…cuddling up on a soft pillow.
---
Cats of Thrive
---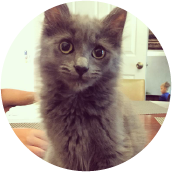 Mattie Mae Rager, Gray
Favorite Toy: Feather wand thingy with a bell!
Loves… to cuddle first thing in the morning when your alarm goes off and purrrrr crazy loud AND loves bringing you all her toys to your bedside in the night so when you wake up you can play!
Marvel, Tortoiseshell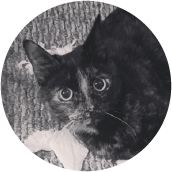 Favorite Toy: "Da Bird" cat toy & chasing the red dot!
Loves… bird watching, tuna, being brushed, attacking toilet paper, and sleeping at the top of the cat tree.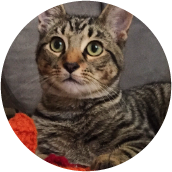 Tiberius (aka Tubby Tibi), Tabby
Favorite Toy: Pink Mouse
Loves… ALL food, treats, stealing Marvel's spot on the cat tree, licking water from the bath tub, and tearing apart hats & slippers.
Suki, Black & White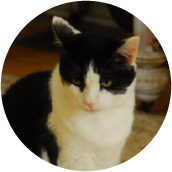 Favorite Toy: Mini Candy Cane
Loves… sitting in her kitty hammock and looking at the birds outside!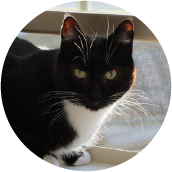 Max, Tuxedo
Favorite Toy: Laser Pointer
Loves… laying in laps, cleaning his humans, catnip, cat grass, treats.
Emma, Domestic Short Hair – Black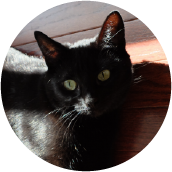 Favorite Toy: Anything she can chase!
Loves… climbing all over the cat trees, licking water from the shower, catnip, food dropped by my daughter, treats.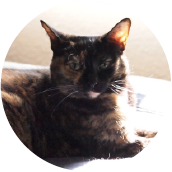 Leah, Domestic Short Hair – Tortoiseshell
Favorite Toy: Feathers
Loves… anything dairy, treats, watching birds, being brushed.