Professional graphic design solutions for your web, advertising, and marketing needs.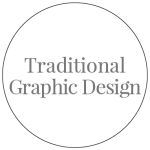 We are a group of talented creative minds who can help develop new marketing ideas for your small business. We specialize in working with businesses and understand their unique needs. Heck, we're a small business too! We have worked with hundreds of businesses and delivered thousands of design projects to date. In fact, we're working on even more while your reading this!

Our group of designers, art directors, visualizers and marketing managers are standing by to help you develop professional marketing communications, ranging from logos and business cards, to web sites, online content, and a social media presence. Our solutions are customized to exceed your needs, high quality to meet your marketing objectives and yet still respectful to your budget.