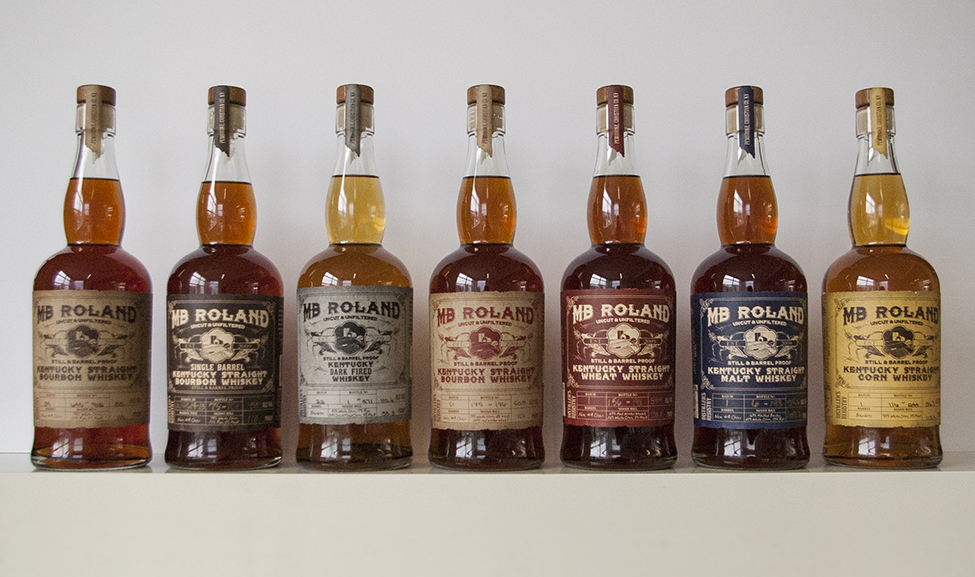 MB Roland Distillery Branding Packaging and Web Design
MB Roland Distillery is one of our oldest clients that grew from a label design, to a full brand, and new website.
As they have grown in the production of moonshine and Kentucky Bourbon so has the need for a strong brand. It's important to this small business to have a local look and feel in all that they do for their community and tourism. Below are just a few of the many graphic design, label design, branding, apparel and event designs we have worked on for them. Each element of the design for the labels was custom designed. The edge of the label is a custom die cut, as well as the ribbons for the cork of the bottle design. It was important that each bourbon bottle design was as unique as what is inside. There is also their summer outdoor concert series poster design we love to work on each year you can see here more on this design project.
http://mbroland.com/