Amid fake news, it's more important than ever for companies to focus on their authentic interactions with their followers on social media. But what does brand authenticity on social media mean, and how do you know if you're doing a good job at being authentic?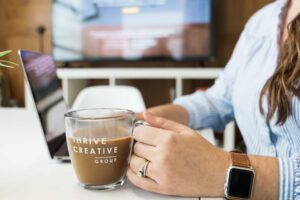 Authentic social media marketing content is about being real, or genuine while creating connections with your audience. According to SproutSocial, 90% of consumers say authenticity is important when choosing the brands they like and support while 83% of marketers agree that authenticity is very important to their brand. Brands must truly understand their audience in order to achieve this.
So how can you build brand authenticity through social content?
Start by thinking about what your brand values are. Stay true to your values while communicating to your audience to maintain authenticity. 

Next, figure out what differentiates your brand. What is your brand's personality? People can sense when a response is generic so make personalizing every interaction with your audience a priority. Offer great customer service so you know why your customers are choosing you. 

Lastly, how can you use your platform to create a real connection with your audience? Share stories from within your organization to show your audience you're transparent as long as it aligns with what your audience finds important. 
One mistake an organization can make while trying to prove their brand authenticity is jumping on the social bandwagon. Projecting a sense of authenticity is a key marketing opponent. 86% of consumers say authenticity is an important factor when deciding what brands they like and support. Yes, brands should have their own voice, face, and opinion on social media, however, try and connect to your audience without causing too much of a stir.
Also, don't post too quickly just to get something out there. Go back to your values and really think about what the message is that your organization is trying to get across before hitting send. And if you mess up? Own it! Pretending like something didn't happen can only cause more problems later down the road. It's never easy to own up to your mistakes but figure out how to stay true to your brand while responding to it, whether it can be turned into a joke (if that fits your brand), or let your audience know what you'll do in the future to make sure that does not happen again.
What can your organization do moving forward to ensure you're doing a good job of being authentic?
Show your faces. Show your audience who is behind your work and let them see that you're real people. 

Be transparent. Displaying vulnerability is a gamble, however, it's a way to really interact with your audience. Ask questions. Ask what they want to see or hear from you. 

Feature your audience in your posts, whether it be a photo someone tagged you in front of your storefront, in one of your items, or a testimonial. 

And stay true to your values. Make sure your entire team is on board with what the organization's values are.
Don't sell your products in every one of your posts. Show that there are people behind that account and show that you appreciate your audience. In today's world, people just want to be heard. They want to be a part of the brands they follow and share their opinions and experiences. So stay true to your values and your brand and you're one step closer to achieving brand authenticity.
Social media and brand listening are two of the many skills our marketing team has to offer here at Thrive. Call us 931-221-4991 or click here to get started with us today so we can help you maintain your brand authenticity on your social media accounts.