Last week, we wrote our first of this 3 part series: Series 1 of 3 on Social Media – Effective Facebook Posts
We're often asked specific questions related to social media.
"What do I tweet about?" "How often should I post?" The best way to answer that, we thought, was for us to address those in a down-and-dirty, quick-read blog that is by no means exhaustive but should provide a good overview in knowing how to run your social media channels.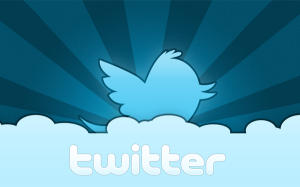 Second up: What to Tweet Right Now
A common practice in the social media sphere is to Tweet exactly what you are Facebooking. Sometimes this works. Sometimes it doesn't. Our rule of thumb is that you should post on Facebook a lot less than you Tweet. Tweets are constantly happening and changing, and if you're not contributing to the frenzy, you will get left out. So, yes, you can (and should) use some of your Facebook content on Twitter, but once you've done that, what are some other tips for Tweeting?
Here's a few ideas for that main question, "what to tweet?" –
1)    Tweet an article you just read or a useful resource you've come across. The point of Twitter is to share and to share things from others. Be helpful and let your Twitter followers know about something that may help them in some way.
2)    Tweet an inspirational quote that ties in to your industry. People love inspiration, especially if it's from a recognizable personality. If you find a statement that correlates to what you do or offer, share it with your followers. But don't force a quote. If it doesn't fit, don't try to make it.
3)    Tweet to highlight a staff member. Tell the stories of your people. This not only humanizes your business, but it builds your brand and connects with people on a personal level.
4)    Tweet an upcoming event you or your company is attending. Let people know what you are doing to continue job training, your education, your outreach, your community involvement, etc. Not only does it add another human element to your company, but it also gives free press to the organization holding the event. Again, the point is to be helpful.
Updates on what you and your staff are working on. Give your followers a behind-the-scenes peek at what you do and how you operate. This makes them feel like part of your team and uber special for knowing something they feel that others may not necessarily know (unless, of course, all of your fans and customers follow you on Twitter, too).
Check back next week for our next blog post series 3 of 3 on Social Media –  What to Blog