Developing a social media calendar will help keep your brand consistent.
At Thrive Creative Group we handle social media accounts for several businesses, and it can quickly get overwhelming. There are so many great opportunities to post relevant content every month, and if you're not strategic, they can pass you by! Our solution is to develop a custom social media calendar each month.
According to popular social media management system, Hootsuite, "A social media content calendar should organize the way you curate and create content, and help develop your editorial strategy."
Although there is not one definitive way to create a social media calendar for your small business, here are some areas where keeping a calendar really helps us. A few simple steps can help you avoid social media pitfalls!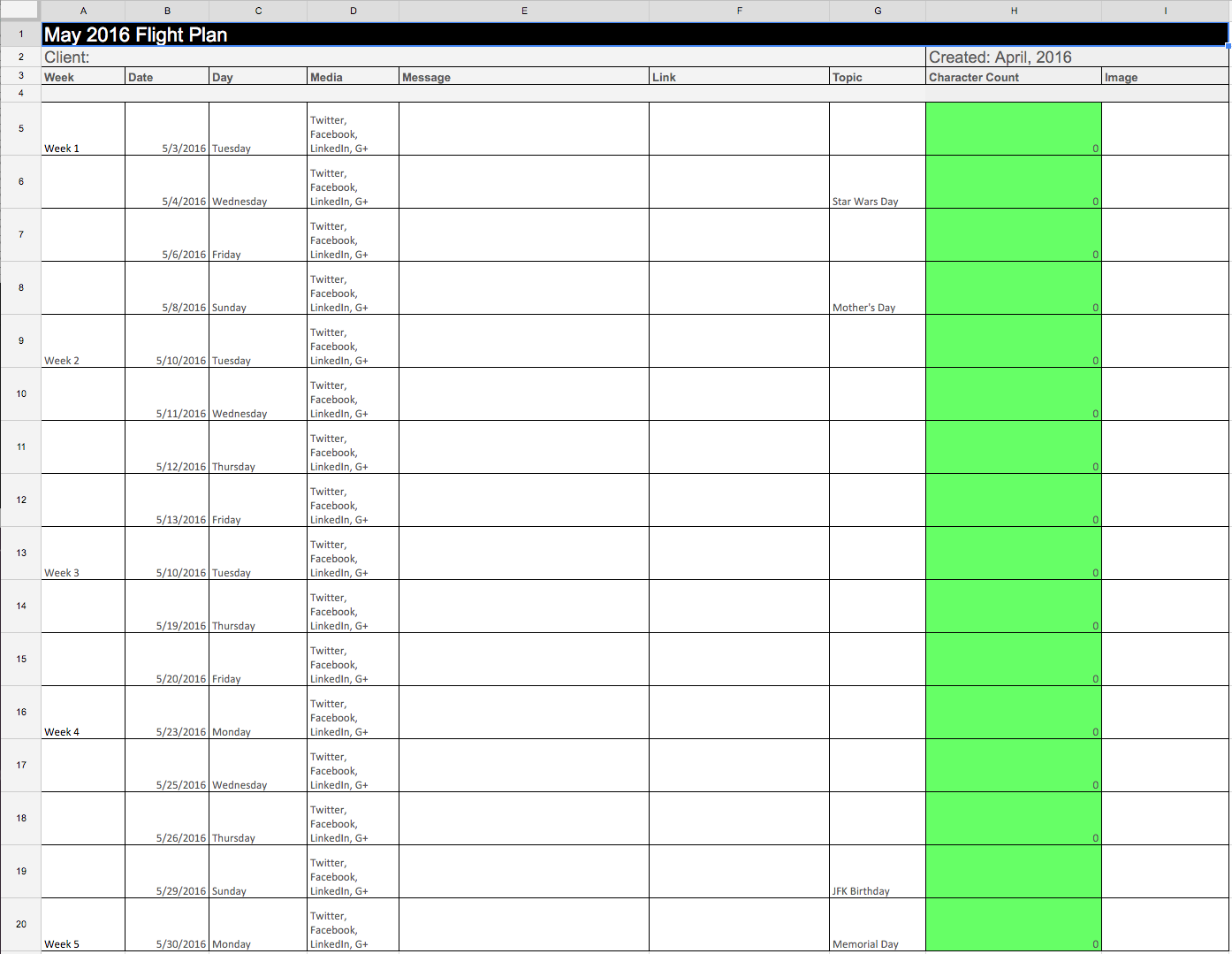 1) Monitor Important Dates:
Don't miss the opportunity to post something relevant to your business.
Trending Holidays
Research trending holidays. These can range from established holidays (Father's Day) to yearly fun events (like May 4th, Star Wars Day). One of our favorite resources is daysoftheyear.com.
Birthdays & Anniversaries
Be prepared with great content and images for birthdays and anniversaries. If you are tracking dates, you won't miss the day your business was founded or other chances to draw positive attention to your business and employees.
Local Events & News
A Social Media calendar can help you track local events and news. This helpful to create posts about your community that are also relevant to your business.
2) Brand Consistency:
Keeping a social calendar will also help maintain consistency in your posting. A monthly overview helps you see holes in your posting schedule as well as times when posts have been scheduled too closely together.
3) Platform Coverage:
When you create your calendar, be sure you include all of the platforms to which you will be posting. This way you will be able to see exactly where all of the content will be posting so as not to neglect one social platform for another. Consistent posting is important on every platform, especially if you want to take advantage of organic reach and establish your business online!
Be sure to check back soon for the second part of this blog! We will go more in depth about how utilizing your business' social media accounts can improve your overall SEO. Social media platforms have even become powerful search engines. Because of this, consistent social media coverage can help improve your overall rankings on the internet.
As your small business continues to grow, so should your social media presence. If handling social media marketing sounds a bit overwhelming, contact Thrive Creative Group for help. We can set up a dedicated resource agreement customized for you and get started posting consistent relevant content for your business. Give us a call at 931-221-4991 or contact us online to get started! We are a creative marketing firm that believes in making our clients life easier, better & more efficient!