Thrive Creative Group builds custom websites with special features to enhance the user experience.
At Thrive Creative Group we build our custom designed websites with your customers in mind. We work hand in hand with each client so we can be sure to include features that will enhance each customer's experience. So what are some of the features we use to make each website special? With so many great features, we could go on and on, but here are some highlights of website features that we like to include:
Responsive Web Design
A responsive website is designed to adapt to whatever device you use to view a website. That means you get the same experience whether you are using your desktop computer, an iPad, or your phone! Responsive websites are completely accessible, no matter the device you use, meaning that your customers will have greater access to all of your website's features.
Alerts & Notifications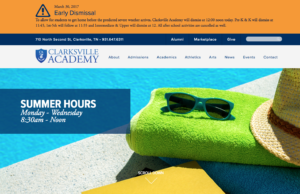 The ability to post Alerts or Notifications at the top of your website is an incredibly useful and important feature. Whether you are alerting your customers to an online outage, weather related closures or notifying them of a new product. All customers will need to do in order to see the latest alerts is visit your website. Updating alerts are as simple as blogging and can be scheduled in advance or posted at a moment's notice.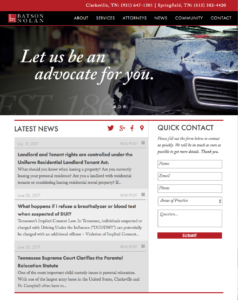 Featured News Articles
It's important to have a place to share your extensive knowledge related to your business. News articles are a place to share your involvement in the community, and fun things you want to share! A news section is a great place to continually add keywords and SEO friendly phrases to help boost your ranking on sites like Google and Bing. We can program your new website to display news, information, specials, and other fun & trendy info directly on your home page, all for the benefit of your customers!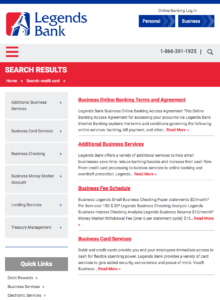 Search Function
People often have trouble looking for the information they need on outdated websites. Searching for the content you need can be a hassle or downright impossible. Our custom websites can include improved search functions, designed to allow people to quickly find any information they are looking for on your new site. If your customer needs assistance finding something using the optimized website navigation, all they will need to do is type it into the search bar.
These are just a few of our team's favorite special features that we love to customize into your new website for your small business. Some other great features that we can include in our custom designed website templates include a variety of e-commerce solutions, galleries, staff directories, customer portals, intranets and so much more. The beauty of a website design that is custom to your brand is that we make it to perfectly suit your business' needs.
Thrive Creative Group is a professional web design & development company located in Clarksville, Tennessee that has a long successful client list of companies we have helped online and offline with marketing. Our website development is custom, creative and engages the client's goals while increasing their bottom line. Let's get started on your new website, or redesign the one you have! Contact us to get started!