We thought a list of Lorilee's favorite home office gadgets might help out a few of you now prepping to work from home…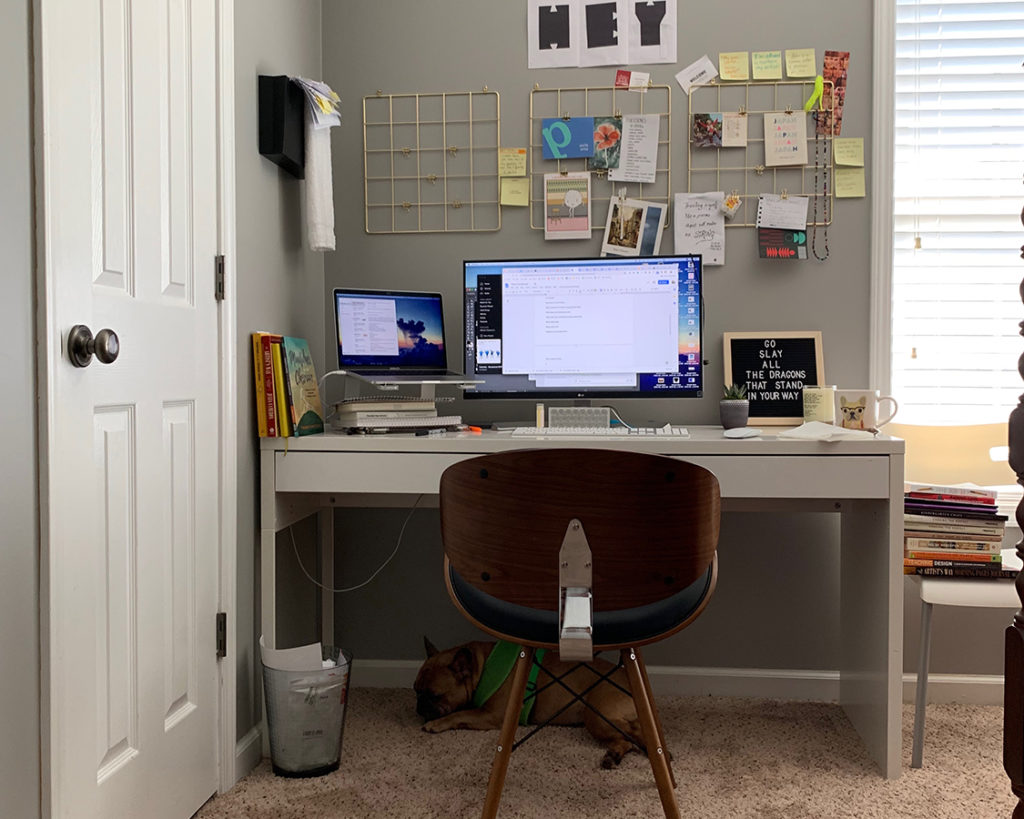 Setting up a home office isn't always as easy as it sounds.
Thankfully because of my job as a graphic designer and entrepreneur, sometimes sick kiddos, and being currently in grad school at Vermont College of Fine Arts, I have perfected over the past year my "work from home" office space up in my spare bedroom. It took a while to perfect my setup. Through many hours of work, grad school writing, research, and video chats I realized I have a few staples to make a home office setup work better for me. My goal is to get the most work done in a comfortable environment.
With those thoughts in mind as we are all transitioning home for a while I thought my favorite home office gadgets might really help those of you who are new to setting up your own new work from home station. Here's a quick list to get you started in thinking about creating a special creative space that's just for you.
A few bonus extra tips for working from home:
Buying an extra computer charger for your laptop to leave plugged in at your desk.
Extra ink for your home printer and an extra ream of paper, because my kids need to print some school stuff too.
With a rechargeable keyboard, mouse, phone, ipad, iphones, speakers and all the like, that power strip above with extra USB ports comes in super handy to keep all the work devices charged and now overload your plugs and need so many small blocks to plugin everything, so you might need a few more extra 10″ charging cords.
If going to do video calls be sure to face a window for best lighting. Do not have the window behind you, as back lighting will make it hard to see you.
Think about adding a plant, artwork and inspiration that will help motivate you to keep going.
Take breaks every hour and stretch, stand up, get some water and rest your eyes.
This is all I have for now kiddos. Take care, hang in there and let me know if you have any tips to share and we'll share more as our team at Thrive Creative Group thinks of ways we can help each other get through hard times. Go & be awesome!
-LR