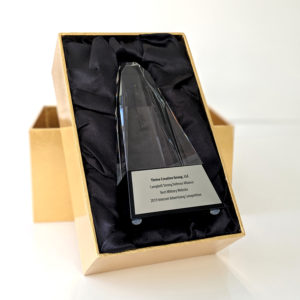 Thrive Creative Group, LLC has won the Best Military Website for Campbell Strong Defense Alliance in the 2019 Internet Advertising Competition. The IAC Awards are the first and only industry-based advertising award competition, and judging is based on creativity, innovation, impact, design, copywriting, use of the medium, and memorability.
In the scope of this project, Campbell Strong assigned Thrive to build a website that would provide a voice addressing all matters of military significance to ensure the region achieves its full economic potential while supporting and partnering with Fort Campbell military installation.
Rory Malloy, Executive Director of Campbell Strong Defense Alliance said "It was a pleasure working with a team of professionals that were able to take a vision and bring it to life." He went on to say "the website continues to be a factor in our success and our ability as a region to speak with one voice as we unify the region to advocate for Fort Campbell and pursue economic growth."
This is the second national website award for Thrive in the past two years after winning the 2017 Aster Award for top Medical Practice website for Premier Medical Group.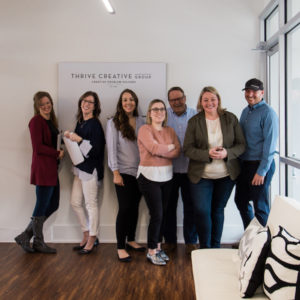 According to Lorilee Rager, owner and creative director of Thrive Creative Group, "It's an incredible honor to do what you love every day with an amazing team and be able to work on a community project such as Campbell Strong." She continues "this project was a collaborative effort from our design, web and marketing team, seeing their hard work recognized on a national level is something we are very proud of.
Contributors credited for this project are:
Carolyn Clarkson, Senior Web Development Manager
John Kreischer, Junior Web Developer
Briana MacArthur, Senior Graphic Design Manager
Lorilee Rager, Owner and Creative Director
Abbey Bradley, Web and Operations Manager
Megan Wren, Marketing Development Manager
Thrive Creative Group is an award-winning creative firm specializing in brand and website development, graphic design, and marketing. They have completed over 1,350 brand and website projects since opening in 2004. To learn more about Thrive Creative Group, visit them online.
---
Source
Clarksville Now