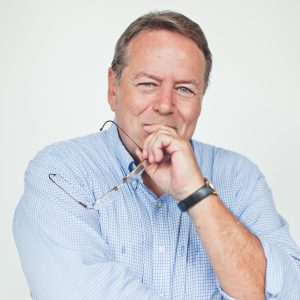 Art Conn joins the team at Thrive Creative Group, LLC with a wealth of experience in advertising, marketing, and social media. He spent 17 years in the Clarksville community working in marketing at an agency where he was the host of a local television show and served as the audio/video director. He has years of radio experience, including co-hosting a local radio talk show and being the voice of several local radio spots around town! When you stop by our office we'll be sure you let you get this 'local celebrity's' autograph!
"I always wanted to be a hippy, but my mom wouldn't let me." – Art Conn
His social networking includes Committee Chairman for the "Best of Clarksville" event for the past 16 years and a member of the Crisis 211 Board of Directors. He's a favorite emcee and host at several entertainment venues. Art is also an award winning theatre director for The Cumberland Arts Centre and the Ft. Campbell Community Theater. His socializing continues after work hours at Starbucks, where he can be seen almost nightly on the patio with friends.
Check out Art's IMDB page here.