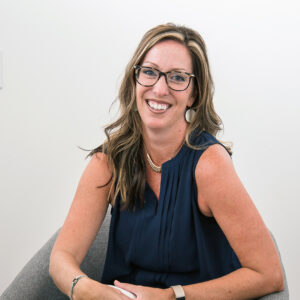 Megan is our Senior Marketing Development Manager & Analytical Ace. She's off the charts smart and approaches every client needs with true logic and strategy. A graduate of Austin Peay State University with a BA degree in Art and Communications, Megan's skill set is unmatched in the business. She also spent 12 years in the corporate world working all around middle Tennessee. Luckily she found her way back to settle down with the Thrive team. Megan has a passion for meeting with our clients and getting to know their business goals and setting action items to reach those goals. Favorite quote:
"Hold on to your butts!"
– "Ray" Arnold, Jurassic Park
Yes, we say that a lot around here as we launch amazing marketing campaigns, social media ads, and email blasts! She is an alumni of CMCSS Leadership, a member of the Clarksville Young Professionals graduate of the 2019 Leadership Clarksville class. Megan is married with a pre-teen son, Hayden, and a sweet labradoodle named Boomer. Megan also thinks she is the oldest team member at Thrive, calling herself a young "GenXer". However, she forgot about Art Conn, who is a "Baby Boomer," and apparently ancient!