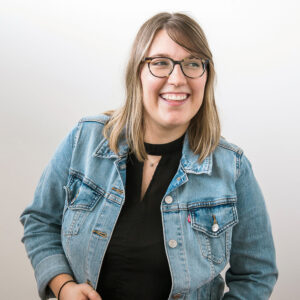 As our Senior Graphic Design Manager, Briana is a Clarksville native who began at Thrive in 2013 as an intern. She is a multidisciplinary designer who always chooses tea over coffee. Briana graduated from APSU with a Bachelor of Fine Arts in Visual Communications, Graphic Design in Spring 2013. She decided to pursue graphic design her junior year of high school after reconsidering her childhood dreams of becoming a dolphin trainer and has been head over heels in love with design ever since.
". . . Don't make compromises, don't worry about making a bunch of money or being successful. Be concerned about doing good work. . . ."
– Patti Smith
When she's not designing you can find her binge watching TV shows and movies, reading a book, playing board games with friends. Briana also enjoys scavenging thrift stores, or enjoying a drink or two while shopping online for home decor.
It must be mentioned that Briana is also our resident 'dumpster diver' when it comes to office recyclables.