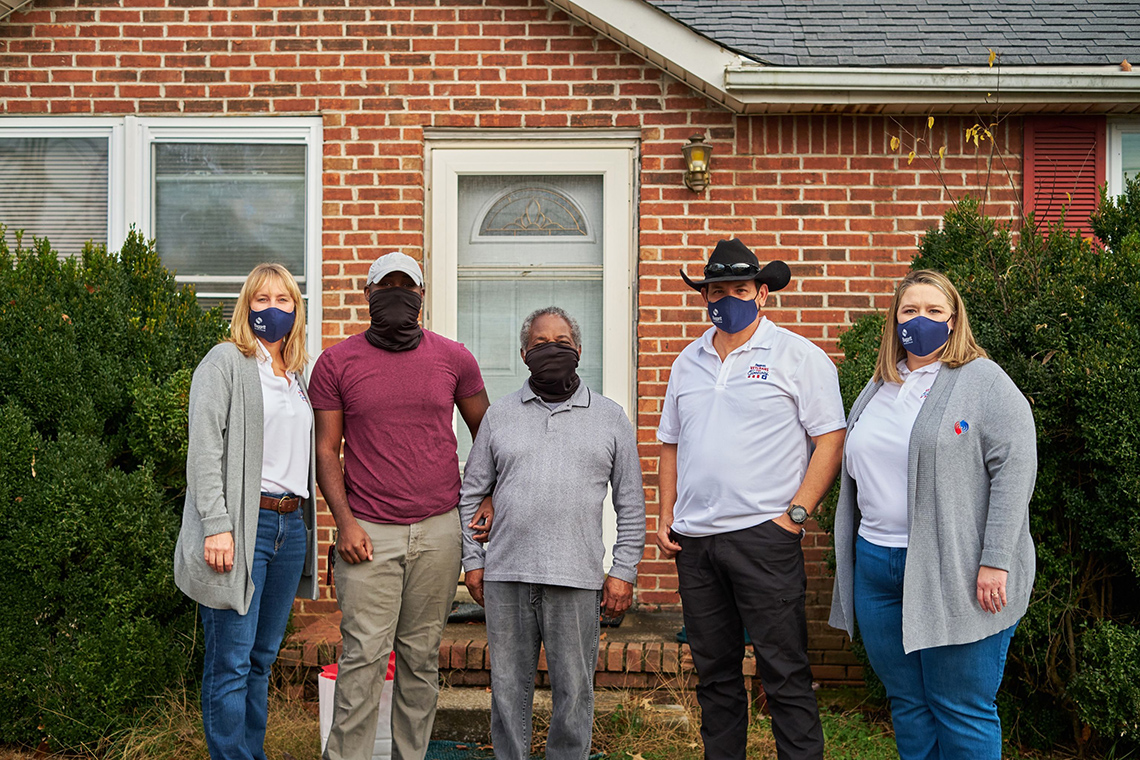 HVAC Veterans Giveaway Campaign
Baggett Heating & Cooling HVAC Veterans Marketing Campaign
This client approached Thrive about doing an HVAC marketing campaign for one deserving veteran in the Clarksville-Montgomery County community. We were honored to work with Baggett for this campaign so the Thrive marketing and design teams met with the owner, Alana Ward, to finalize the marketing campaign ideas for social media.
The design team created a special logo for this HVAC veterans marketing campaign that was included on all design elements. Baggett also wanted to hold a luncheon for the finalists, committee, and Baggett staff on Veteran's Day so Thrive ordered hats, polos, stickers with the updated logo, and assisted with the planning of the lunch.
The marketing campaign included:
Press release
Website slider
Website landing page
Social campaign (organic and paid)
Email blast
Nominations were open to the public and they received over 50 nominations. A committee consisting of Baggett employees, community, and military members narrowed down the list and picked the finalists. Owner, Alana Ward, then called or visited each finalist as Baggett employees inspected their current units.
After the HVAC system was installed, Thrive launched a separate marketing campaign announcing the winner.
The winner's marketing campaign included:
Video
Press release
Website slider
Website landing page
Social campaign (organic and paid)
Email blast