Thrive explains how branding can help with your online presence, including SEO!
Brand recognition is becoming super important for small businesses to get exposure as well as clicks on Google. Having a website that is ranked favorably helps users with their deciding factor, but that's not always the case. Your businesses brand is what the customers will hold on to because it's more tangible. Thrive is ready to help your small business step up its branding power and create a look that is right for you!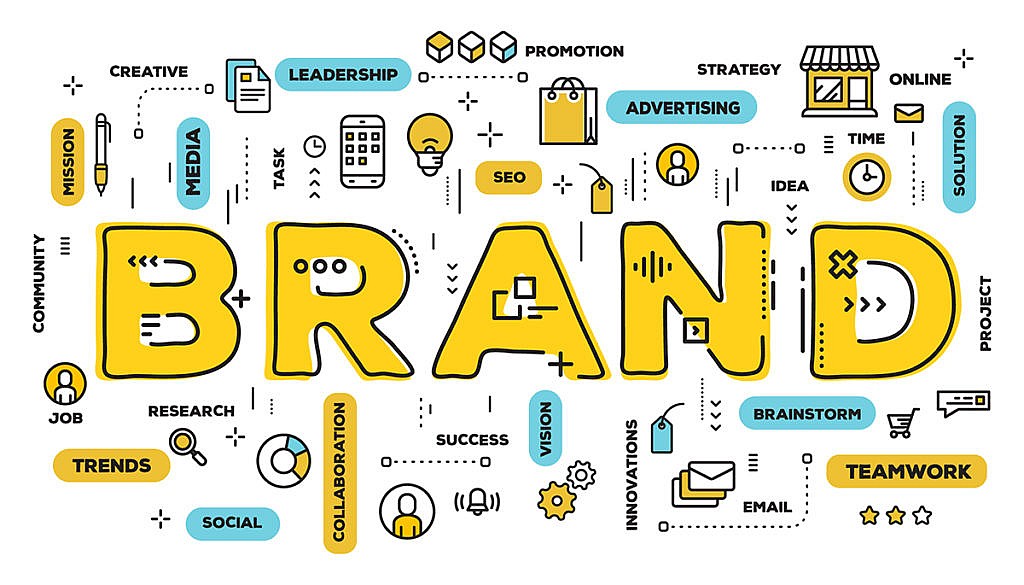 So, what is included in your brand anyway? Key factors include….
Visual appearance (hint, hint – your logo)

Knowing the right audience – (who should you be targeting?)

Customer service – (online reviews on Google and/or social media)

Creating awareness – (SEO!)
When talking about branding, we have to remember that there are lots of moving parts that assemble what it actually is. By definition, branding is "The process involved in creating a unique name and image for a product in the consumers' mind, mainly through advertising campaigns with a consistent theme. Branding aims to establish a significant and differentiated presence in the market that attracts and retains loyal customers."
Phew- that's wordy!! Don't worry, Thrive can help your business get a better understanding of all the complicated marketing mumbo jumbo. To keep it simple….branding is creating an image that helps the consumer prefer your business!
Name recognition and consistent branding help provide better results with customers. If a business ranks below a competitor, but the customer recognizes it's brand name, that business will, in most cases, always get a click to their website. (and it's all about the clicks, right?)
A factor that also contributes to winning the click war, is reviews! If a searcher is not familiar with your business, they will be drawn to do their own research, and reviews are a vital part of branding. Worried about your good, bad or ugly reviews? Thrive can help with that too 😉
How can you create brand awareness?
Prepare for the

questions

your customer may have

Include strong SEO keywords in all social posts/blogs

Target

key consumers

Advertising to those key consumers
In doing these things, your businesses brand will, over time, become more notable to the public. Rankings are helpful, but branding is where the rubber meets the road for your small business.
Creating the right brand for your small business can be difficult, but that's what Thrive is here for! Our team will take your ideas and create a vision that is right for you, from start to finish. Check out our branding projects, and see for yourself! From branding to web design and everything in between, Thrive will create a custom look you can be proud of. Let's get started on your next project!
---
Source: Search Engine Journal