Email marketing campaigns have become one of the top marketing channels. Are you a small business owner who doesn't know where to begin when it comes to email marketing? The Thrive Creative Group team is here to help!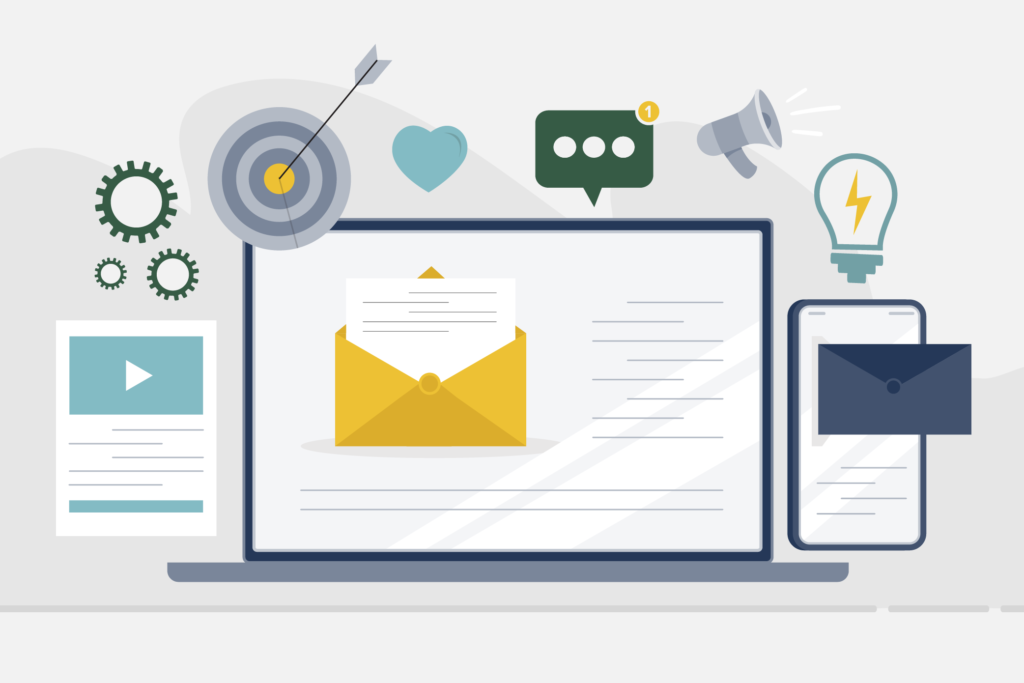 Email marketing is one of the best ways to communicate with your customers and help build brand awareness, drive engagement, and even help you make a sale. A successful email campaign is about building relationships with your customers, so what can you do to get started?
Build a targeted email list
Do not purchase a list – successful email campaigns start with a list of qualified leads interested in your products and services.
The best way to build your email list is to convert your website visitors into subscribers.
Adding a pop-up box on your website can help you capture email subscribers. 
Keep it simple. Only ask for their name and email, so they don't feel like it's too much of a task to fill out.
Determine what your goal is
Boost sales and revenue – emails can help you put your products and services in front of your subscribers and make it easy to click straight to your website.
Increase brand awareness – email marketing helps spread the word about your brand and helps you connect with your subscribers by sharing valuable resources, educational content, and updates.
Generate website traffic – share snippets of recent blogs or articles, so subscribers have to click on those links to finish reading on your website.
Focus on your email marketing design
Design is critical for a successful email marketing campaign.
Be sure to use a responsive email template, so it automatically resizes when users open it on a phone, tablet, or computer.
Write clear marketing copy, use images or GIFs to make your emails more attractive, add a colorful header image, and add white space to let your content breathe.
Test your emails
Before sending to your subscribers, be sure to send test emails to confirm it's responsive and that all the links are working correctly.
Look at the footer of your email, make sure any social media icons or website URLs are working properly as well.
Consider testing different email send times as well.
Email marketing doesn't stop once the email is sent. Be sure to look at analytics so you can pull data that will help you build out your next email marketing campaign. You can also build out automations that are explained here.
Need help with your email marketing campaigns? Our team would love to help! Contact us today by filling out our project questionnaire to get started with Thrive Creative Group!