There are many sources available to help you create your own logo and website; however, having a well-designed brand and a complimentary branded website can benefit your small business in many ways. Thrive Creative Group explains why it's worth paying for a professional to help with your design and look instead of trying to do it on your own.
As a small business, you want your customers to recognize you and remember your brand over the other busy graphics and ads on their feeds. A professional brand and graphic designer can help improve your reputation and show your customers that you are not only an expert but a qualified and trusted business, all just because you look so great online. Everyone reacts to visuals, so it doesn't take long for someone to judge your design both in your business and online. This includes your website and social media branding.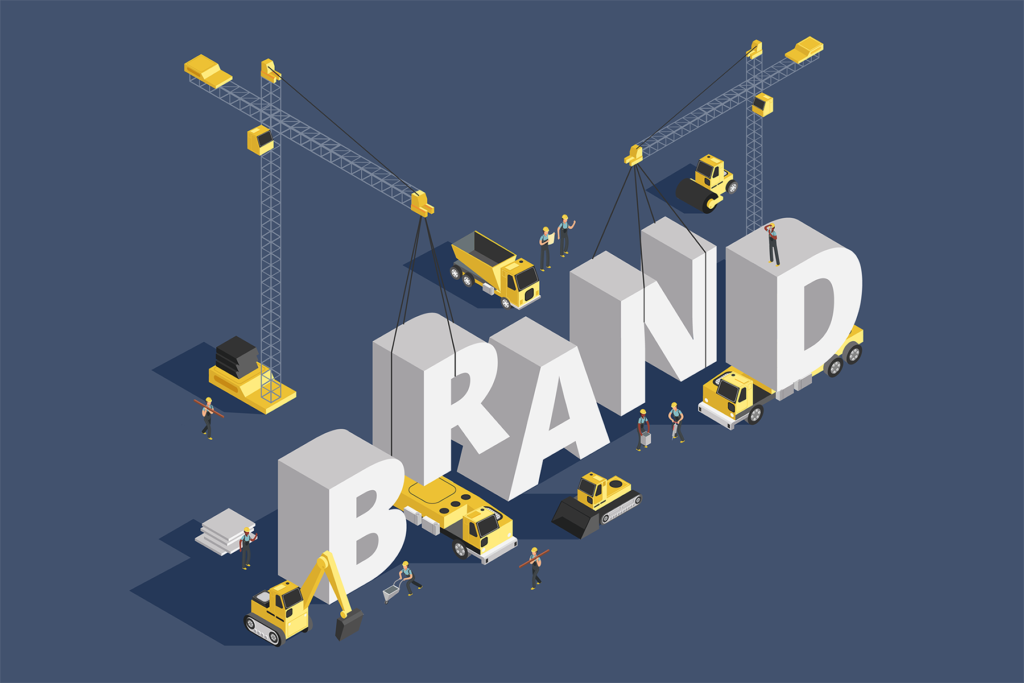 "Digital marketing experts estimate that most Americans are exposed to around 4,000 to 10,000 ads each day." Source
When so many shoppers see so many ads, the best-looking ones will stand out. Unfortunately, DIY designs will be overlooked and often considered untrustworthy, or even worse, a scam. We know from our 18 years in the business that having an experienced graphic designer do the design work will save you time and attract more clicks. A professional design across all of your platforms, from brochures to signage to online ad campaigns, adds greater value to what you sell, attracting more buyers.
A cohesive brand design campaign that a professional graphic designer makes also sends customers a positive, feel-good, familiar, and trusted message. They recognize the branded designs easier and establish a strong brand identity with your business. We all know the saying, "You only have one chance to make a first impression," and that's just one reason you should consider investing in professional design for your small business. Here are a few data points that really drive home good design being worth the investment:
Good design sets the tone of the first impression.
You only have roughly 50 milliseconds to capture someone's attention, so having good design across social media, marketing materials, and your website is key to be consistent and look professional. 
94% of first impressions are related to your website's design, and 38% of users will stop engaging with a website if it's unattractive. 
A poorly designed home page can affect your bounce rate meaning visitors will exit your website after just viewing the home page.
Builds trust
75% of website credibility comes from design.
A well-designed website helps convert visitors into customers.
Think of your website as a storefront – you want it to be welcoming, helpful, and standing out against your competition.
The more time customers spend on your website, the more likely they purchase something.
Good design increases your small business's value, boosts sales, and leads your business into a better financial situation.
Having a consistent look on your website, social media accounts, and marketing materials (business cards, brochures, etc.) shows that your small business is professional and cares about your quality, customers, and brand.
Responsive
89% of consumers leave your website to shop with competitors after having a bad website design experience.
74% of users are likely to return to a well-designed mobile-friendly website.
Nowadays, more people are looking at websites on their phones, so your website must be mobile-friendly.
Websites must adapt well and be visually pleasing on all screen sizes as a lot of browsing is done on mobile phones or tablets.
Responsive websites rank higher in SEO algorithms than those that are not, which will help you reach organic users and look good online.
Keep in mind that Google loves a well-designed website. This is why they have so many tools to help your brand look great online such as google fonts and google analytics.
Are you a small business that needs help making you look as great as you really are to your customers? Our team would love to help you with a professional-looking brand. Contact us today by filling out our project questionnaire to get started with Thrive Creative Group!