Google Ads is yet another tool for marketers to add to their marketing strategy. Thrive Creative Group explains how Google Ads can increase your small business's brand awareness and even help ramp up sales.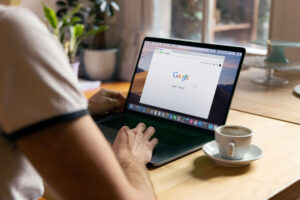 In Google Ads, you can use their brand awareness and reach goals to encourage customers to interact with your brand and increase traffic to your website. However, generating brand awareness can be difficult, especially for small businesses trying to reach a smaller and more particular target audience. Since measuring brand awareness is impossible, you can look at the different metrics (impressions, clicks, and bounce rate) to determine success or failure. When search ads reach someone who is already searching for specific products or services, they're likely to remember you. 
While Google Ads is efficient, it does have its pros and cons.
Pros
Affordable. Costs vary from industry to industry, but Google Ads is a relatively affordable advertising platform.

Visibility. If you have a strong SEO presence and the content on your website is relevant, Google will prioritize your business. Google will also give you recommendations on how to improve your optimization score to rank higher as well. 

Measurable results. Through Google Ads, impressions, clicks, click-through rate (CTR), cost per click, and conversion cost are all measurable. Tracking these helps you measure ROI and plan for strategies moving forward.
Cons
You pay for each click. You may have people click on your ads who have no intention of using your services or buying your products, but, unfortunately, you still have to pay for those clicks.

Short shelf life. Small businesses are affected by this because if you're not monitoring your budget (which is typically lower for small businesses) and you run out of money, it will turn off. 

Keywords must be specific. You might not show up against bigger competitors if you're using broad keywords.
Our team at Thrive sets up and monitors our client's Google Ads accounts and provides direction on how much budget we recommend to stay competitive. Our marketing team highly recommends being on Google Ads, and we're here to help your small business get found on Google.
Ready for help with Google Ads? Contact us today by filling out our project questionnaire to get started with Thrive Creative Group!