Trends are constantly changing, and for your business to stay up with the current times, rebranding may be the route to take. Our Thrive team has helped many businesses, non-profits, and corporations change their look. Here's what we think about rebranding…
Rebranding is a solid and successful marketing strategy that involves many different items. It can be changing a business's name, logo, slogan, vision, or mission statement, and attract a new target audience, etc. Companies must evolve to stay competitive, and sometimes that means a new look and feel of a brand. A successful brand is more than just your name, color, and logo; it's everything people associate with your small business. The way we look at branding, sometimes your logo and brand need a good makeover, just like people do.
There are two different types of rebranding; partial and total.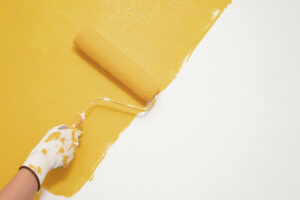 Partial Rebrand

Think of a partial rebrand as a facelift

Refresh your logo and images if they are outdated

A partial rebrand happens when businesses have a slight shift in their objective


Total Rebrand

This is more of a complete makeover

Changing your entire brand identity

Brand mission, vision, values, etc.

Signage

Swag

Uniforms
So what are some benefits of rebranding?
Reach a new target audience
Rebranding can help you reach a new audience which will expand your business network.

By focusing on your business's values, mission and promoting them successfully, people will notice.

Research to understand your new target audience and what competitors are doing before rebranding to define your unique market and audience to ensure it's different from your initial audience.
Improved brand recognition
Rebranding helps your brand stay fresh and updated.

Design plays a huge role in how prospective customers view your brand.

Having new goals and a new look is an excellent way to show your small business is evolving and staying up with the latest trends.
Sets you apart from your competitors
Rebranding can provide you the opportunity to stand out from your competitors and target your audience in ways that make you look better.

When you rebrand your audience may see a well-deserved boost in social media fans, followers, comments, and likes.

A professional rebrand also makes you look as great as your small business really is, and you deserve that for being a hard-working successful entrepreneur.

A rebrand is also a great way to celebrate any milestones, anniversaries, and years in business which helps your customers understand you are here to stay.
Rebranding isn't always the right fit for your business, however. First, you must decide if you're rebranding for the right reasons (expanding into new markets, targeting a new audience, your business's mission and vision has changed) and not because you're bored or think it will gain immediate attention. A total rebrand can be difficult, and you should make sure you have a strategy in place before launching.
The Thrive team works collectively to ensure our client's rebranding strategies are fresh, straightforward, and successful. Check out our website to see some of the rebrand designs we have worked on in the past.
Need help getting started with a rebrand for your business? Contact us today by filling out our project questionnaire.