Calling all small business owners who are tired of searching for 'graphic design companies near me' – look no further! Thrive Creative Group is made up of a team of award-winning creative minds who can help take your business to the next level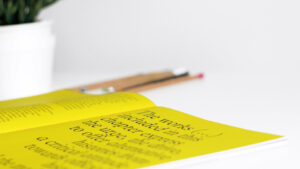 At Thrive, we understand how busy small business owners are; heck, we're a small business too! Hiring a graphic designer will help save you time and stress, allowing you to focus on other vital areas of your business. Creating the best visual representation of your business is important in capturing the attention of new customers while standing out from your competition.
Our talented Thrive team of graphic designers specializes in working with small businesses and non-profits to understand their unique design needs. We have worked with hundreds of companies from restaurants, to dental offices, to HVAC and plumbing companies and have delivered thousands of design projects to date.
We listen to your ideas, then give them personality while discovering a voice and developing a brand message, all while we create your visual branding.
Need more than just a brand and logo? From storefronts to bus wraps to social media graphics, we customize your brand everywhere. Our graphic design services include, but are certainly not limited to:

Logo design
Brand standard guides
Business cards
Website design
Photography editing
Pop-up display banners
Pay per click banner ads
Vehicle graphics
Retail packaging
Label designs
Event promo items
Letterhead and stationery
Direct mail
Advertising
Billboards
Signage
Social media graphics
Marketing collateral design
Why stop there? Thrive also offers Dedicated Resource Agreements. Our DRA's are our priority, and the entire Thrive team is dedicated to your goals. Perks include same-day acknowledgment, priority on all project deadlines, 3-day turnaround on projects, same-day emergency projects, and much more.
Whether your brand needs revamp or you're starting from scratch, let our talented team of designers help you stand out against the competition. Still not sold? Check out a snippet of portfolios to see just how talented our designers are!
Ready to take your brand to the next level? Let's talk! Contact us today by filling out our project questionnaire.